YOUR SUCCESS STORY STARTS HERE
About UCCI
For more than 45 years, the University College of the Cayman Islands, the nation's premier provider of post-secondary education, has been transforming the lives of Cayman's residents. Established as a community college for part-time students in 1975, the subsequent growth of their programmes was initiated and fueled by the changing needs of Cayman's developing society.
Many changes took place in the intervening years. In 1987, the Legislative Assembly designated the college a semi-autonomous post-secondary educational institution. And in 2004, it changed the name of the institution. The Community College of the Cayman Islands became the University College of the Cayman Islands.
Living in the Cayman Islands
The Cayman Islands, located in the western part of the Caribbean known as the Greater Antilles, are a British Overseas Territory and a commonwealth member. The Cayman Islands are composed of three islands: Grand Cayman and the sister islands of Cayman Brac and Little Cayman. Collectively these three small islands are arguably the closest you can get to paradise.
Grand Cayman is the most well-known of the three islands. It boasts the reputation of being one of the world's largest financial centers as well as a vacation hotspot, attracting avid scuba divers and luxury vacationers alike. Little Cayman and Cayman Brac, while lesser known, are gems all on their own, as they feel as though you have taken a step back in time to simpler moments and offer a serene escape for those looking to understand the definition of relaxation.
The lifestyle offered in the Cayman Islands is relaxed, friendly, and safe, providing one of the Caribbean's highest standards of living and one of the lowest crime rates. While Cayman may be small in size, there is never a lack of things to do in your spare time. Learn more about the Cayman Islands with our in-depth dive into Island life.
In the 500 years since European navigators first sighted the Cayman Islands, the territory has grown from a rugged outpost inhabited by pirates and seafarers to a modern financial hub and tourism hotspot. The Cayman Islands were first logged as sighted by Christopher Columbus on May 10, 1503, naming the islands Las Tortugas after the many sea turtles in the surrounding waters.
Cayman is a haven for adventurers looking for their next adrenaline hit, with some of the most ideal conditions for scuba diving, kite surfing, and even rock climbing if you hop over to Cayman Brac. Sports enthusiasts can rest assured they will find their niche; there's a team waiting for you.
Affectionately known as the 'Culinary Capital of the Caribbean', Cayman is home to over 120 restaurants and bars, making it a dream for foodies. To complement the bustling food scene, live music, dancing, and arts are a staple of the Cayman experience, providing local and international entertainment for everyone to enjoy.
Cayman is also a convenient hub for travel; with direct flights to Jamaica, Cuba, Central America, the United States, Canada, and the United Kingdom, the world is your oyster. Flights depart daily to many of these destinations giving you the opportunity to take advantage of long-weekend trips and experience all this area of the world has to offer. Are you ready to explore?
The Caymanian people pride themselves on the expression 'Caymankind', which is the bread and butter of the islands' culture – it isn't a choice, it's a way of life. Beyond their time-tested traditions, Cayman is home to over 92 other nationalities, making it a melting pot rich in international culture.
Grand Cayman comprises of five different districts, each of which has its own charm, physical beauty, and personality. From stunning white-sand beaches along Seven Mile Beach to the eastern districts' laid-back island charm, Grand Cayman has a location and budget to suit almost any lifestyle.
The vast majority of people on the road in the Cayman Islands are driving cars, but you will see a few motorbikes, scooters, and bicycles as well as taxis and public transport buses. There is a public transport system, but it is drastically different from what you might expect if you are coming from a city.
Cayman has a wide variety of excellent public and private schools, from preschool to university level for being such a small island. There are also a handful of adult classes available, if you are looking to start a new hobby or meet new people.
Find out more about moving your family to the Cayman Islands
One of the most important factors to consider when relocating is how much money you will spend doing so and how comfortable you will be financially in your new lifestyle. In our Cost of Living document we cover the main aspects of the costs of living in paradise – this is not an all-encompassing look, but rather an estimation, and some costs may differ but this will help paint a picture of what to expect.
Today, UCCI has evolved into Cayman's choice for comprehensive higher education, offering innovative programmes that prepare students for a lifetime of personal and professional success. The university college offers a broad array of certificates, undergraduate and graduate degrees. Additionally, students can enrol in continuing and professional education courses, as well as workforce training programmes. We stand ready to assist learners at any chapter in their lives.
Take a Deep Dive into all that UCCI has to Offer
UCCI is growing faster than ever in many areas: enrollment, student achievement, community partnership, philanthropic donations and more. UCCI is changing the future of Cayman.
UCCI is an institution of higher education that contributes to the Caymanian society by advancing knowledge and developing creative graduates, through its cultural, social, economic and environmental activities.
Over the last 4 years, support from the Cayman community has skyrocketed. Community donations are used to provide scholarships and services to UCCI's students.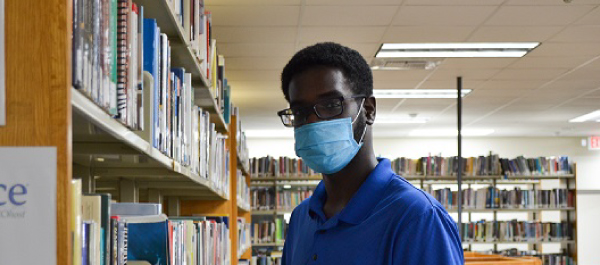 Private scholarships provided more than $110,000 in funding to students over the last year, particularly to those with financial needs.
The University College of the Cayman Islands is proud to offer international accreditations for its students, including City & Guilds International and the Nursing Council of Jamaica, to name a few.
UCCI welcomes a new president who can engage with the entire community in building on its strategic 5-year plan, while developing a clear vision for the future.
The University College of the Cayman Islands benefits from a community of passionate supporters who care deeply about the University and its mission. Over the last four years, UCCI has continued to grow in many areas including enrolment, student achievement, community partnership, and philanthropic donations.
The president and CEO will be the responsible for the management, administration, and supervision of UCCI's goals, objectives, and mission which have been set forth by the Board of Governors and the Ministry of Education.
The Role of the UCCI President
KEY RESPONSIBILITIES
The President and CEO has overall responsibility for the management of UCCI and for the attainment of strategic goals/objectives of the College.
STRATEGIC MANDATE
The President is expected to continue carrying out the current five-year UCCI Strategic Plan (2019-2024).
QUALIFICATIONS
Minimum of a Master's degree from an accredited institution of higher education required, with a Doctorate (PhD) degree preferred.
EXPERIENCE
A visionary leader with knowledge of emerging trends in tertiary education. Experience building collaborative relationships across multiple constituencies.
ORGANISATIONAL CHART
Learn more about the different layers that comprise the structure of UCCI with their Organisational Charts.
RELOCATION PACKAGE
Are you qualified for this position and interested in relocating to the Cayman Islands? UCCI are offering a relocation package for experienced candidates located overseas.
IS CAYMAN CALLING YOU?
Application Process
The Board of Governors and the Ministry of Education invite qualified and experienced candidates to apply in writing to CML. The review of materials will begin immediately and will continue until the final candidate for appointment is identified.
STEP 2
Prepare your CV/Resume and remember to list all of your qualifications and experience for the role of UCCI's President.
STEP 3
On your application, please list five professional references that can be contacted at the later stages of interview.